Tabung pipa baja seamless API 5L standar

Sebuah tabung baja mulus yang terbuat dari logam utuh tanpa lapisan di permukaan disebut tabung baja mulus. Menurut metode produksi, pipa seamless dibagi menjadi pipa canai panas, pipa gulung dingin, pipa ditarik dingin, pipa ekstrusi, pipa atas, dll. Menurut bentuk bagian, pipa baja seamless dibagi menjadi dua jenis: melingkar dan tidak beraturan. Pipa berbentuk memiliki banyak bentuk kompleks, seperti persegi, oval, segitiga, heksagonal, biji melon, bintang dan pipa bersayap. Diameter maksimum adalah 650mm dan diameter minimum 0,3 mm. Menurut penggunaan yang berbeda, ada pipa tebal-dinding dan pipa dinding tipis. Pipa baja seamless terutama digunakan untuk pipa pengeboran geologi minyak bumi, pipa petrokimia retak, pipa boiler, pipa bantalan dan pipa baja struktural presisi tinggi untuk mobil, traktor dan penerbangan.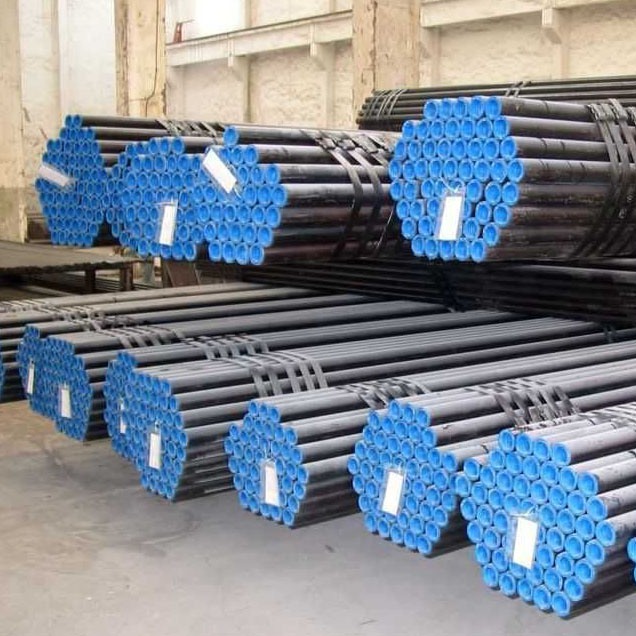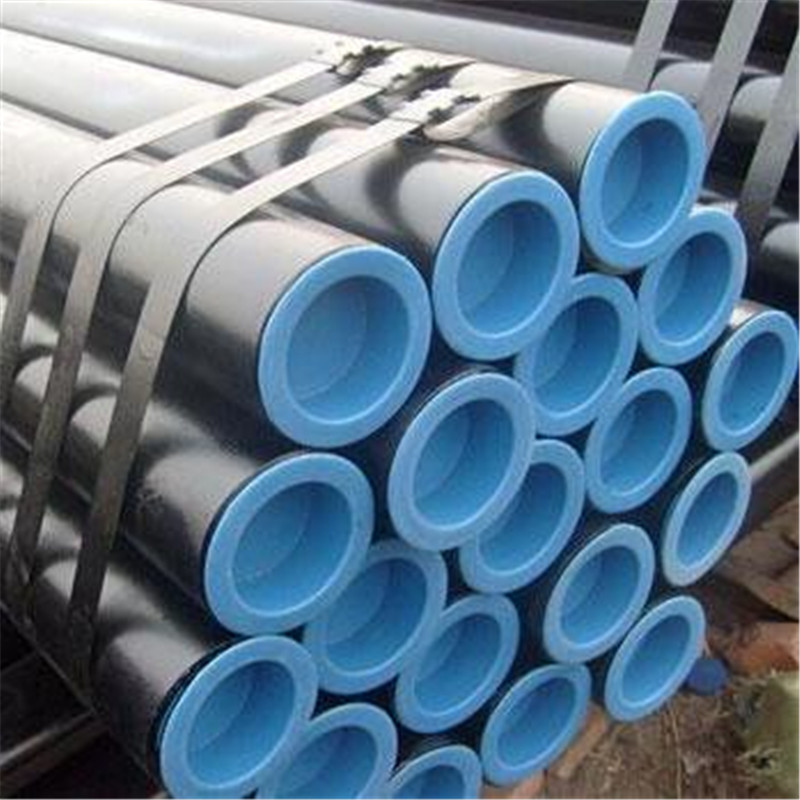 Spesifikasi:
Size

OD

1/8" -24" (5.15mm-714mm)

Wall Thickness

0.4mm-26mm

Class A-1, Class A, Class B, Class C, SCH20,SCH40,STD,XS,SCH80,SCH160,XXS

Length

5.8M Length, 6M Length or 12M Length or as requested

Steel material

Q195 → SS330,ST37,ST42

Q235 → SS400,S235JR

Q345 → S355JR,SS500,ST52

Standard

ASTM A53, BS1387-1985, GB/T3091-2001,GB/T13793-92, GB/T6728-2002

Zinc Coating:

120g,270g,400g,500g,550g

20μm ,40μm ,60μm,70μm,80μm

Usage

1)low pressure liquid, water, gas, oil, line pipe

2)construction

3)fence, door pipe

Ends

1) Plain

2) Beveled

3) Thread with Coupling or cap

4) Chamfer

5) Groove

6) Screw

End protector

1) Plastic pipe cap

2) Iron protector

Surface Treatment

1) Bared

2) Black Painted (varnish coating)

3) Galvanized iron pipe

4) Oiled

5) PE,3PE, FBE, corrosion resistant coating, Anti corrosion coating.

Technique

Electronic Resistance Welded (ERW )

Electronic Fusion Welded (EFW)

Double Submerged Arc Welded (DSAW)

Welded Line Type

Longitudinal

Section Shape

Round

Inspection

With Hydraulic Testing, Eddy Current , Infrared Test

Packaging

1) Bundle,

2) Plastic waven Bags

Shipping

1) 20'Container

2) 40' Container

3) Bulk carrier

Port of Shipment

Xingang Port, Tianjin, China

Date of Delivery

20 days after confirmation or According To The Quantity And Specification Of Each Order

Payment

L/C, T/T, DP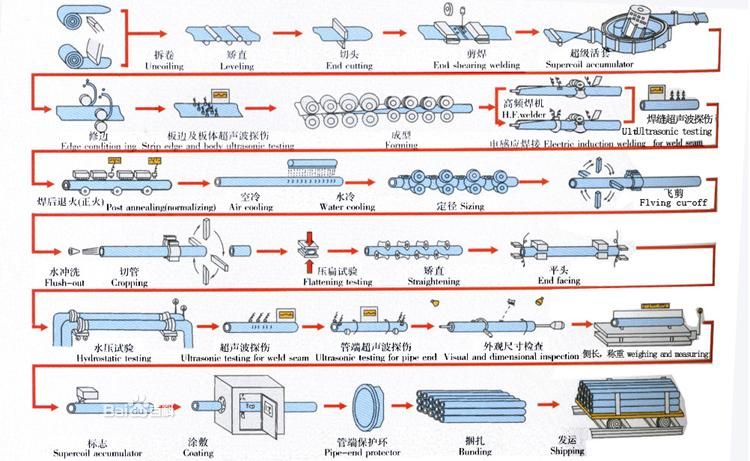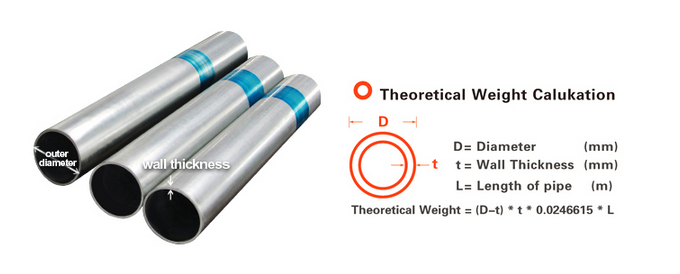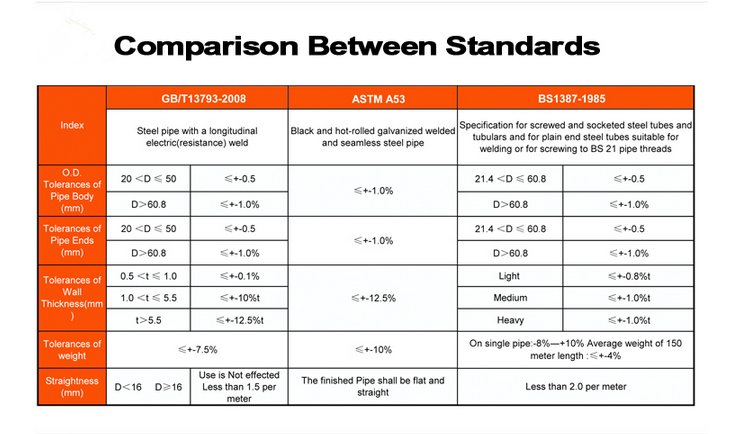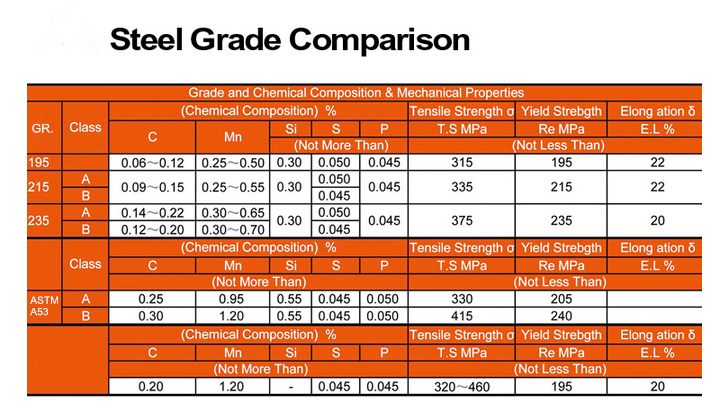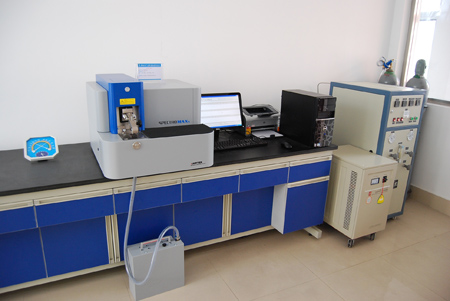 Perusahaan saya telah berada di baris ini selama lebih dari 15 tahun, produk kami telah diekspor ke Dubai, Qatar, Kuwait, Arab Saudi, Mesir, Nigeria dll, yang memiliki reputasi yang baik di antara pelanggan saya.
Semua materi saya diproduksi dengan kualitas yang baik, pengiriman, harga dan pengiriman dapat dijamin.
Kami dapat menyediakan pipa seamless baja karbon ini dari 1/2 - 24 ", ketebalan SCH20, SCH30, SCH40, SCH80, panjang 5.8m, 6m, 11.6m atau 12m panjang. Pengiriman dibuat oleh 20 'kontainer, 40' kontainer atau dengan massal kapal.
Sementara itu, kami dapat menyediakan SASO, COC, SONCAP dll, berharap untuk memiliki kesempatan untuk menawarkan yang terbaik untuk Anda.
Kategori Produk : Pipa baja > Pipa seamless