ASTM A500 Steel Pipe GI SCH 40 tabung baja
Pipa baja galvanis dilas bersama
Gi pipa dilas komposisi kimia pipa baja.
Pelat baja dan komposisi kimia tabung baja galvanis harus sesuai dengan merek dan komposisi kimia dari Pipa Baja yang digunakan dalam GB / T3092.
2. Metode pembuatan
Metode pembuatan Galvanized Iron Pipe (tungku pengelasan atau pengelasan) dipilih oleh produsen. Metode galvanisasi hot dip diadopsi.
3. Benang dan sambungan pipa.
(A) pipa gas galvanis dengan benang, benang harus dibuat setelah galvanis. Benang harus sesuai dengan YB 822.
(b) sambungan pipa baja harus sesuai dengan ketentuan YB 238; Sambungan pipa besi cor lunak harus sesuai dengan ketentuan YB 230.
4. Sifat mekanik tabung baja sebelum galvanisasi harus sesuai dengan GB 3092.
5. Pipa Baja Galvanis seragam harus diuji untuk keseragaman lapisan galvanis. Sampel tabung baja diresapi 5 kali dalam larutan tembaga sulfat tanpa memutar merah (tembaga plating).
6. Uji bending dingin diameter nominal tidak lebih dari 50mm pipa baja galvanis harus dikenai uji bending dingin. Bending Angle adalah 90 °, radius bending ke diameter 8 kali. Ketika tes tidak diisi dengan pengisi, lasan harus ditempatkan di bagian luar atau atas dari arah lentur. Setelah tes, seharusnya tidak ada peeling retak dan seng.
7. Uji tekanan air harus dilakukan di Pipa Gas Galvanis, dan uji arus pusar sebaiknya digunakan sebagai pengganti uji tekanan air. Uji tekanan atau pengujian arus pusar harus sesuai dengan GB 3092. Sifat mekanis baja adalah indeks penting untuk memastikan kinerja akhir baja.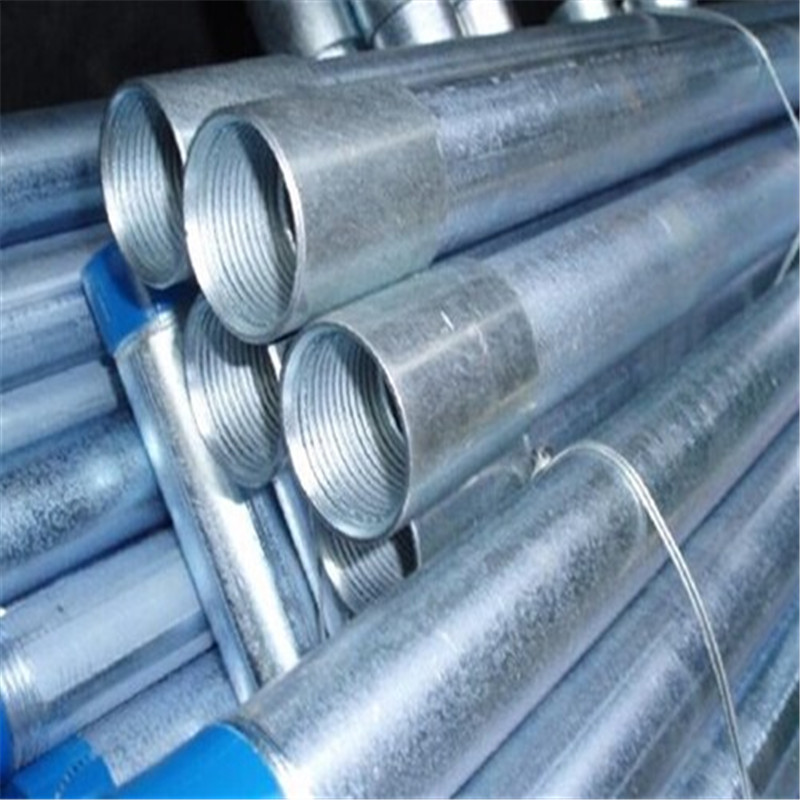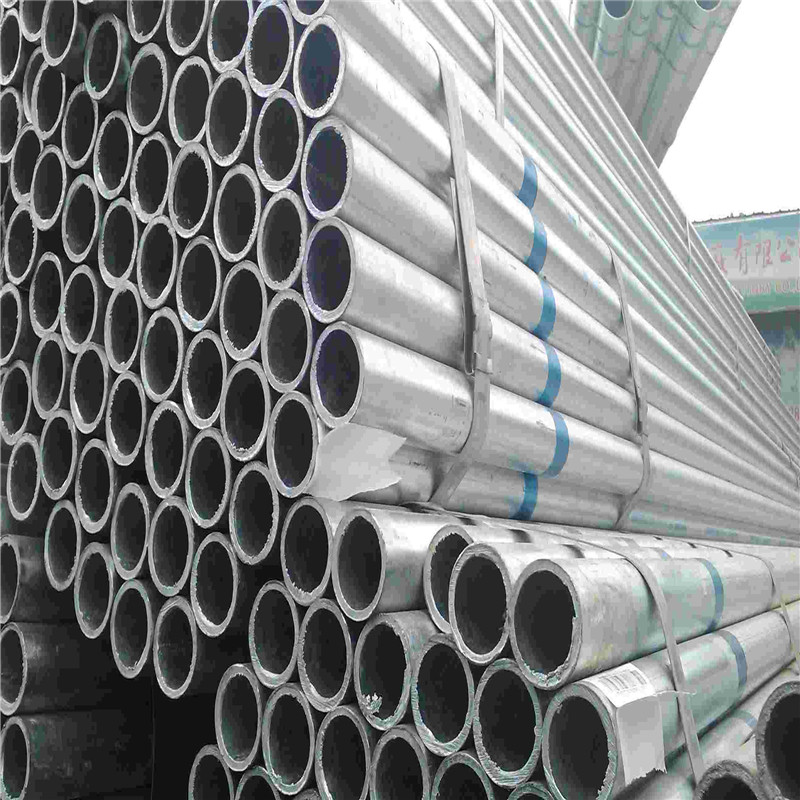 Spesifikasi:
Size

OD

1/8" -24" (5.15mm-714mm)

Wall Thickness

0.4mm-26mm

Class A-1, Class A, Class B, Class C, SCH20,SCH40,STD,XS,SCH80,SCH160,XXS

Length

5.8M Length, 6M Length or 12M Length or as requested

Steel material

Q195 → SS330,ST37,ST42

Q235 → SS400,S235JR

Q345 → S355JR,SS500,ST52

Standard

ASTM A53, BS1387-1985, GB/T3091-2001,GB/T13793-92, GB/T6728-2002

Zinc Coating:

120g,270g,400g,500g,550g

20μm ,40μm ,60μm,70μm,80μm

Usage

1)low pressure liquid, water, gas, oil, line pipe

2)construction

3)fence, door pipe

Ends

1) Plain

2) Beveled

3) Thread with Coupling or cap

4) Chamfer

5) Groove

6) Screw

End protector

1) Plastic pipe cap

2) Iron protector

Surface Treatment

1) Bared

2) Black Painted (varnish coating)

3) Galvanized

4) Oiled

5) PE,3PE, FBE, corrosion resistant coating, Anti corrosion coating.

Technique

Electronic Resistance Welded (ERW )

Electronic Fusion Welded (EFW)

Double Submerged Arc Welded (DSAW)

Welded Line Type

Longitudinal

Section Shape

Round

Inspection

With Hydraulic Testing, Eddy Current , Infrared Test

Packaging

1) Bundle,

2) Plastic waven Bags

Shipping

1) 20'Container

2) 40' Container

3) Bulk carrier

Port of Shipment

Xingang Port, Tianjin, China

Date of Delivery

20 days after confirmation or According To The Quantity And Specification Of Each Order

Payment

L/C, T/T, DP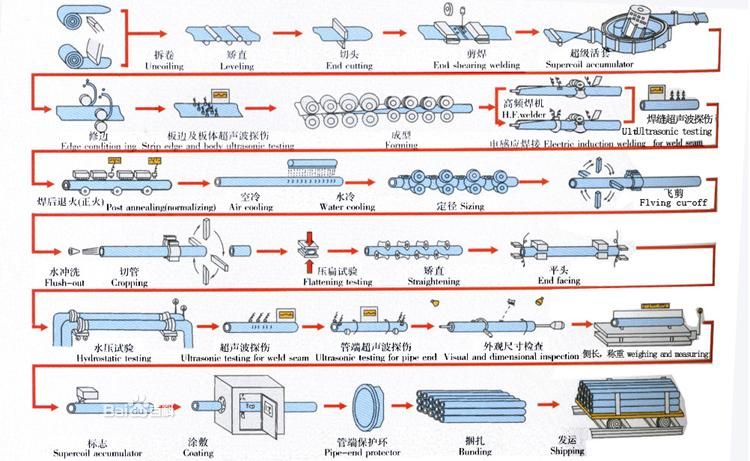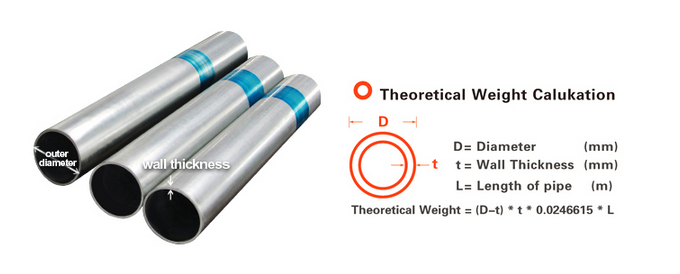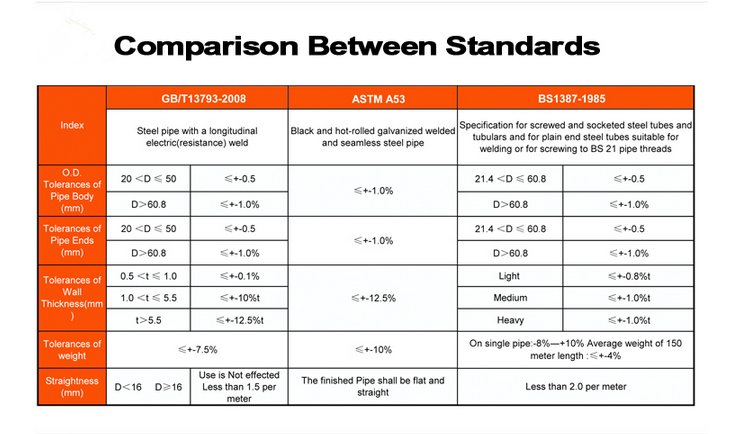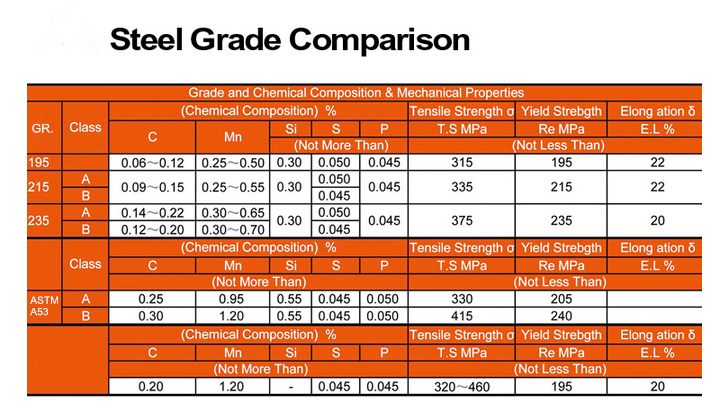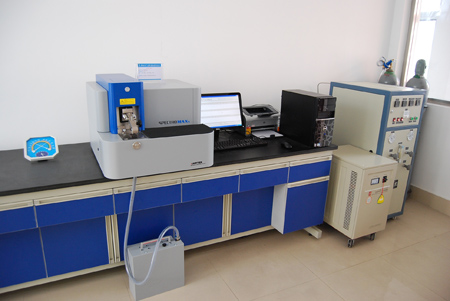 Selamat datang untuk pertanyaan anda!
Chengsen akan menjadi pemasok terpercaya Anda sepanjang waktu!
Kategori Produk : Pipa baja > Pipa Baja Galvanis